Welcome to Basketique
Basketique features the finest selection of gourmet, theme and gift baskets. Laurie Kurtz and Kathy Tymas, international award winning gift basket designers have been creating exciting and distinctive baskets since 1989.

These sisters, have taken a small home-based business and nurtured it into a well-known gift basket company in the North Hills of Pittsburgh. Not only do they carry gift baskets but also they carry a large assortment of gifts, gourmet foods and collectables.

Recently, Basketique produced a Television commercial featuring a few unique gift ideas for all occasions. To view please click on the link below. Let us know what you think!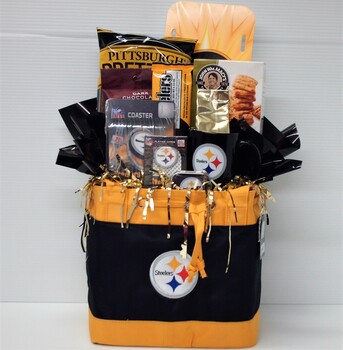 Pittsburgh Steelers Lunch Tote