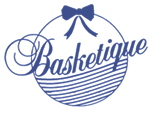 New This Week


Welcome to Basketiqueonline.com featuring the finest selection of gourmet, theme and gift baskets. Laurie Kurtz and Kathy Tymas, international award winning gift basket designers have been creating exciting and distinctive baskets since 1989. These sisters, have taken a small home-based business and nurtured it into a well-known gift basket company in the North Hills of Pittsburgh. Not only do they carry gift baskets but also they carry a large assortment of gifts, gourmet foods and collectables.

Laurie and Kathy have made numerous television appearances to promote the gift basket industry. They have also been written up in local Pittsburgh newspapers and the gift basket industry publications.

"Each season", the sisters say, "We strive to create and design unique and memorable gift baskets. Our business is dedicated to customer satisfaction".

They are members of the North Hills Chamber of Commerce and The Small Business Network.